Someone posted a link to this earlier today and I have to admit I am tempted, though my credit card is a bit too "tired" at the moment: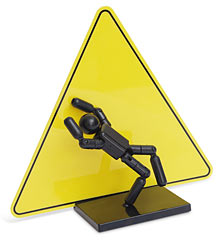 It's a movable, posable stickman!
He comes in three parts, namely the figure, a base and a nice big yellow background.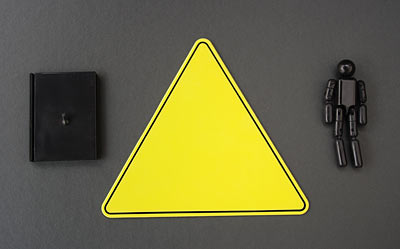 Hours of fun?
You find more silly gadgets over on ThinkGeek.com