If you use a lot of electronic gadgets you will end up with a lot of chargers and cables. It's inevitable.
Most chargers are functional and you'd have to really stretch your imagination to even consider them to be "cool" or "stylish".
Belkin, however, have come up with a functional, yet stylish, solution – the "Conserve Valet":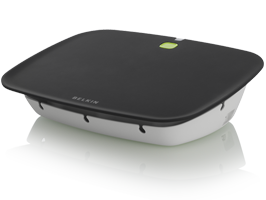 Not only does it look pretty slick, but it's also pretty smart:
The Conserve Valet Smart USB Charging Station lets you charge all of your mobile devices in one convenient place, and automatically shuts off power—including standby power—after devices are fully charged. It even senses when new devices are added so you always get a full charge. The product itself draws zero power when not in use—so you can keep your devices ready to go without wasting energy.
Related articles