If you're a Game of Thrones fan and also like Monopoly then there's no reason why you can't combine your two passions.
You can now get your hands on a collector's edition of Monopoly that is 100% Game of Thrones themed.
Just look at the tokens:


The theme extends to all facets of the game including the board, the cards and more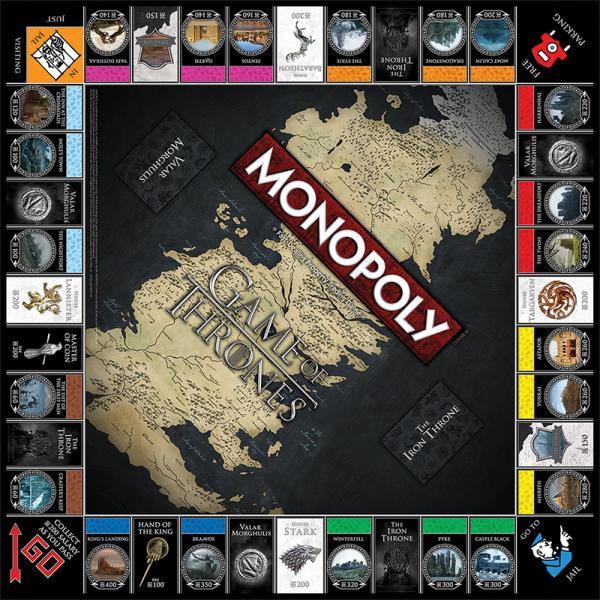 Officially it's only offered for sale in the US and Canada but it's available for shipping to EU destinations  on both Amazon and eBay.
[phpbay keywords="game of thrones monopoly" num="5″ siteid="1″ sortorder="BestMatch" templatename="default" paging="true"]
More info here