I'm a coffee addict. I'll freely admit it.
As a result of my addiction I've ended up with both a nice collection of coffee mugs as well as a good range of different coffee making apparatus. Most of the coffee making equipment I have is more practical than aesthetic, though my recently acquired Kalita wave is also a thing of beauty.
Over on Think Geek, however, they've got a very appealing new addition to their range of "geek friendly" goods – an R2D2 Star Wars inspired coffee press.
It's pretty slick looking: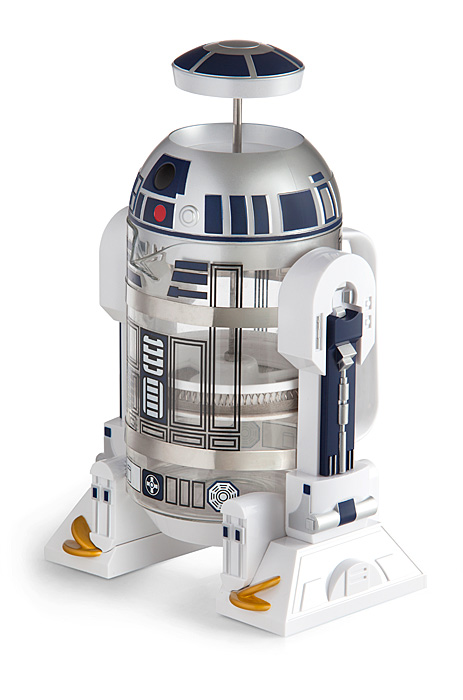 I suspect it might be a little bit tricky to keep clean, but the "action" shots really make it worth the extra effort I think: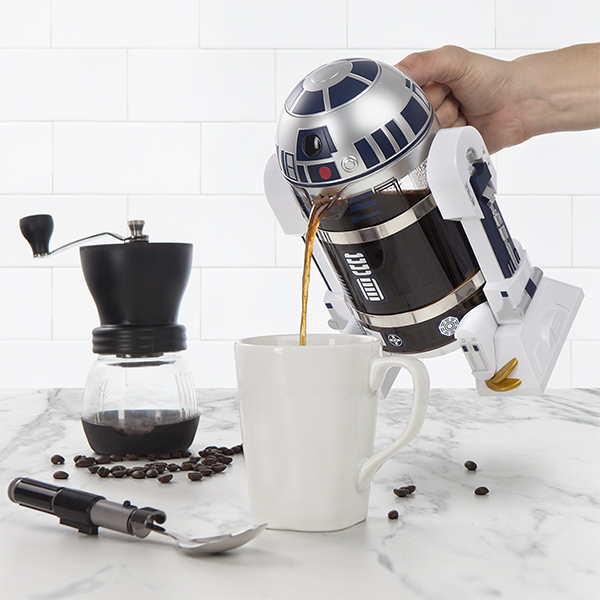 Here's the item's technical details:
Star Wars R2-D2 Coffee Press
Officially-licensed Star Wars merchandise
A ThinkGeek creation & exclusive
Capacity: 32 oz. (0.94 litres)
Materials: BPA-free plastic housing + glass body + food-grade stainless steel plunger & filter assembly
Dimensions: 6 1/2 wide x 9 1/2″ tall x 6 1/2″ deep (including the handle)
Weight: 1 1/2 lbs. (680g)
Includes glass carafe, plunger & filter, and housing
Removable glass carafe is dishwasher safe
Not microwave safe
The R2D2 coffee press is available for pre-order via ThinkGeek for $39.99, though it isn't available for shipping outside the US.