While these are supposedly aimed at children, I can see quite a few "big kids" wanting these for their homes as well.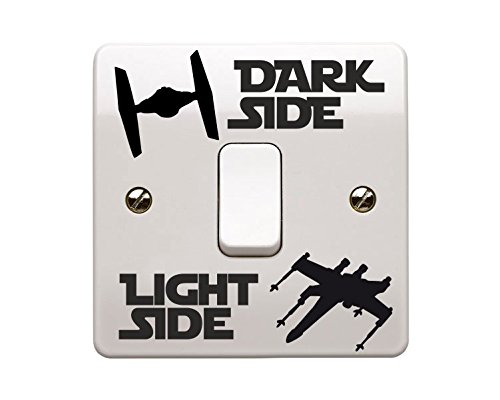 They're simple stickers that you can put on any light switch. The ones depicted are "dark side", with a TIE fighter, while the "light side" shows the silhouette of an X-Wing from the Rebel Alliance.
They're an inexpensive and pretty simple way to bring a bit of Star Wars flavour to your home or office 🙂
Full details over on Amazon.