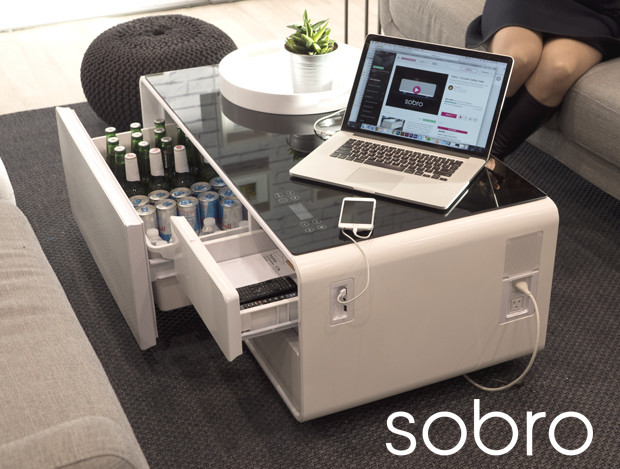 I'm currently in the market for a coffee table, so I've been keeping an eye out for interesting takes on what can become a centre piece in your sitting room.
While there are plenty of traditional coffee tables on the market there are also a small number of more niche products that attempt to upgrade the coffee table concept for the 21st century.
One such concept is this one currently seeking funding on IndieGoGo:
The Sobro is a pretty cool idea, though unfortunately they're only making it available for the US and Canadian markets. It's also pretty expensive with the current price being $650 plus shipping.
It comes with a fridge drawer, bluetooth speakers and power for both laptops and USB powered devices.
More details on the official site.
Related articles