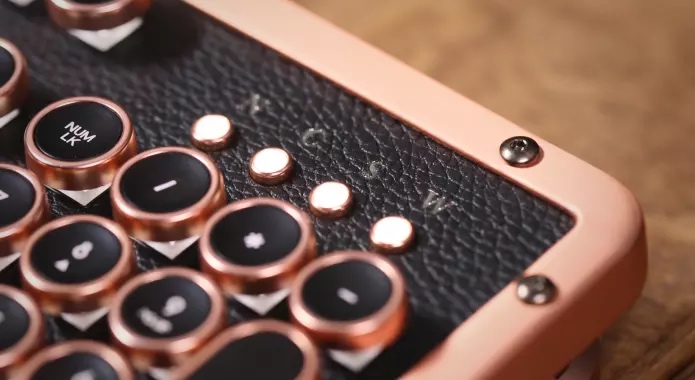 I love perusing the gadgets on Kickstarter and IndieGogo. While some of them are nice, others are so completely over the top that you have to admit they're almost worth buying. And yes, I have been known to splurge on some of them in the past.
Today's find is this completely over the top keyboard. The bluetooth version is $189, while the USB one clocks in at $159. If they go into mass production you can expect the retail price to be around 20% higher.
Is it worth it?
Well that depends on how much you're willing to spend on a keyboard.
Is it gorgeous?
Well yes and at that price point it would want to be.
It comes in both Windows and Mac compatible versions and uses very high quality components, though whether you can really justify spending that much money on a keyboard is a matter of personal choice. I'm currently using the Logitech solar keyboard at home and in the office, so until they break I really don't need to get a replacement. But I am tempted..
Here's their intro video:
Full details here.
So far they've raised well over a quarter of a million dollars and are already shipping to their early backers.