With a new Star Wars film due to go on release in a few weeks fans can buy all sorts of new and interesting goods. Personally I think this lamp is one of the more interesting and attractive items I'd consider getting.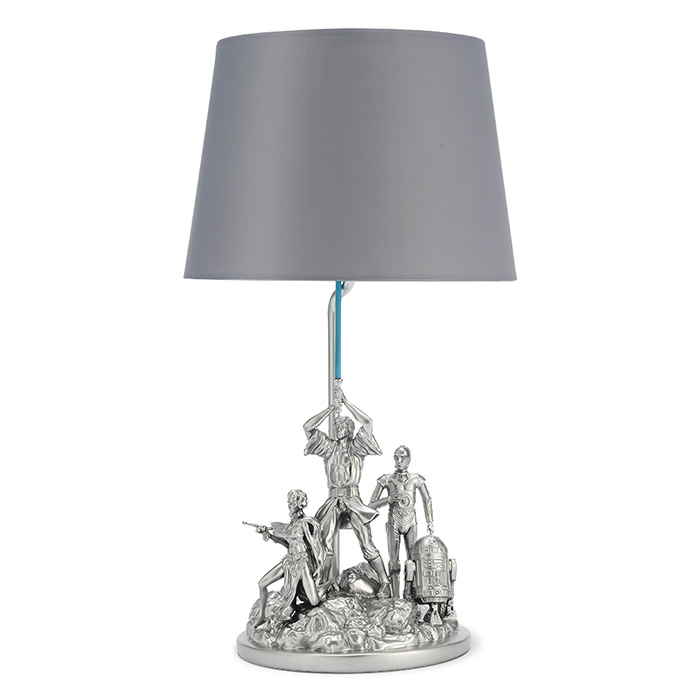 The lamp base includes most of the main characters from the first Star Wars film Luke, Leia, C-3PO, and R2-D2. The lamp's design is based off the iconic poster for the 1977 film. (If you're interested in finding out more about the poster there's an interesting article over on the official Star Wars site here. )
So what about the lamp?
It weighs just under 2 kg, so it should be solid enough for most daily usage. It stands 18″ tall (45.72 cm) and the shade is 10″ in diameter.
Here's another shot of the lamp in use: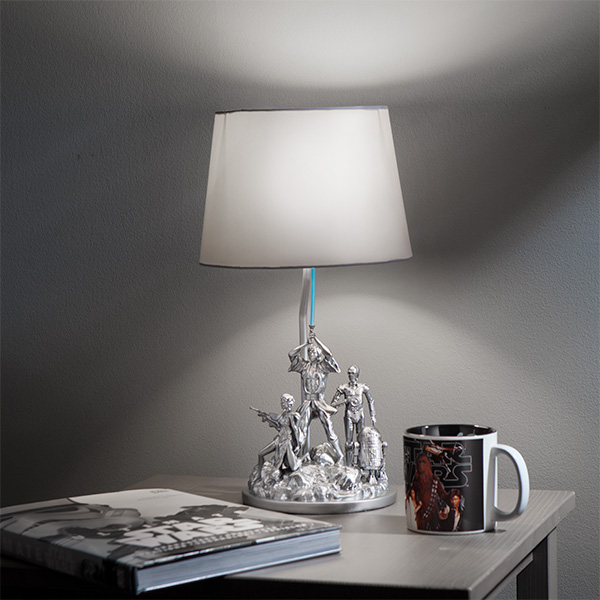 I'm currently trying to imagine how my sitting room would look with this lamp sitting in a corner!