Upcycling has been popular for years. You take something old and make something new or interesting out of it. I've been looking for an "interesting" coffee table for a while so stumbled across this quite intriguing tractor based one over on Etsy.
It's made from part of a Massey Ferguson tractor, which if you were brought up in the Irish countryside is a brand you'd definitely recognise!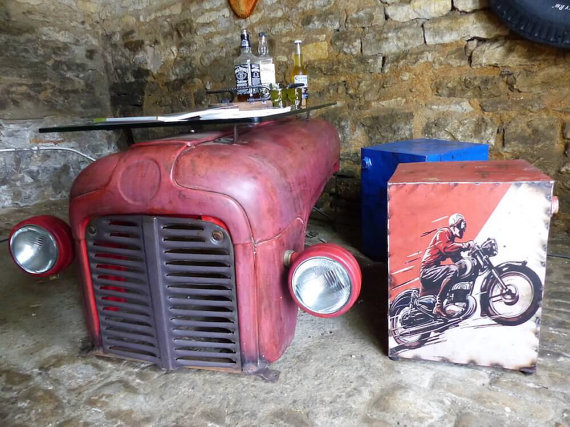 They're  handmade from an original Massey Ferguson Tractor hood front end and headlights. It comes with a toughened glass table top, which solves the entire curved hood issue!
While I really love this design concept I think you'd need to have quite a large space for that kind of style table, which I unfortunately don't. It might be more suited to bar or restaurant that's looking to get that kind of cool retro vibe.
You can find out more on the listing here.