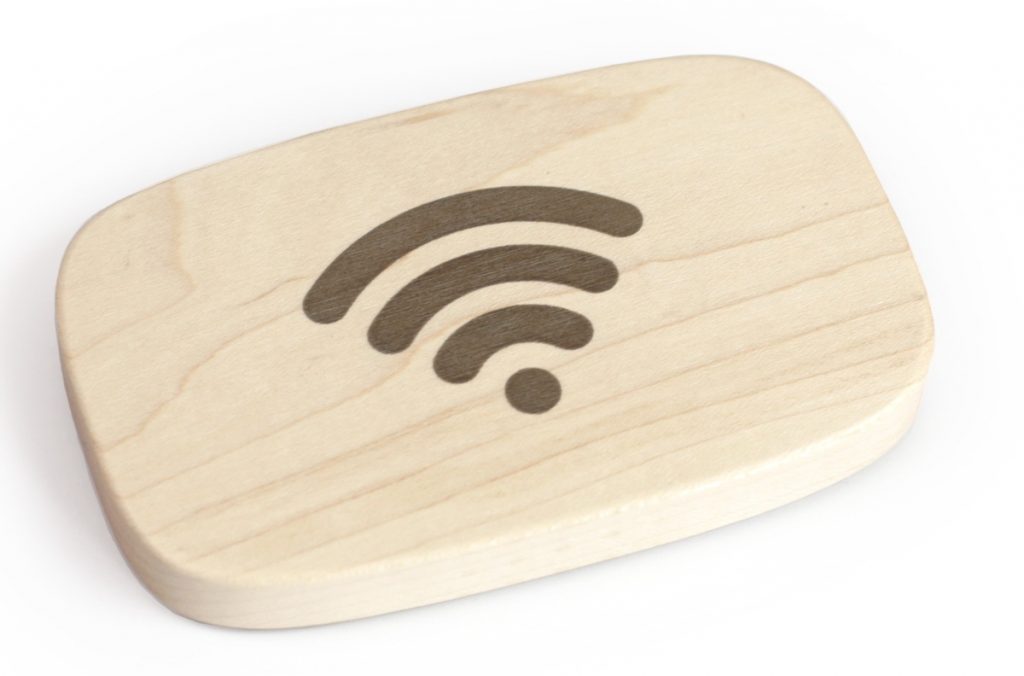 When you have visitors at home or in your office they nearly always want access to WiFi at some point. That usually involves reading out the access details or, if you're a bit more organised, handing them a printout with the login details and SSID.
I recently came across this simple, yet very slick and stylish, gadget that makes the entire process significantly simpler and more pleasant.
The WiFi Porter is an elegant and stylish block of wood, with a bit of smarts builtin. It doesn't need batteries, so you don't have to worry about charging it.
What does it do?
It gives guest simple and quick access to WiFi. You choose which wireless network you want guest to have access to and via the easy to use mobile app you can configure the device and print out the codes.
If you're using an Android phone or a recent iPhone you'll be able to simply tap and connect (more or less), but if that fails the app prints out the connection details including a QR code that you can easily slip into the porter's base: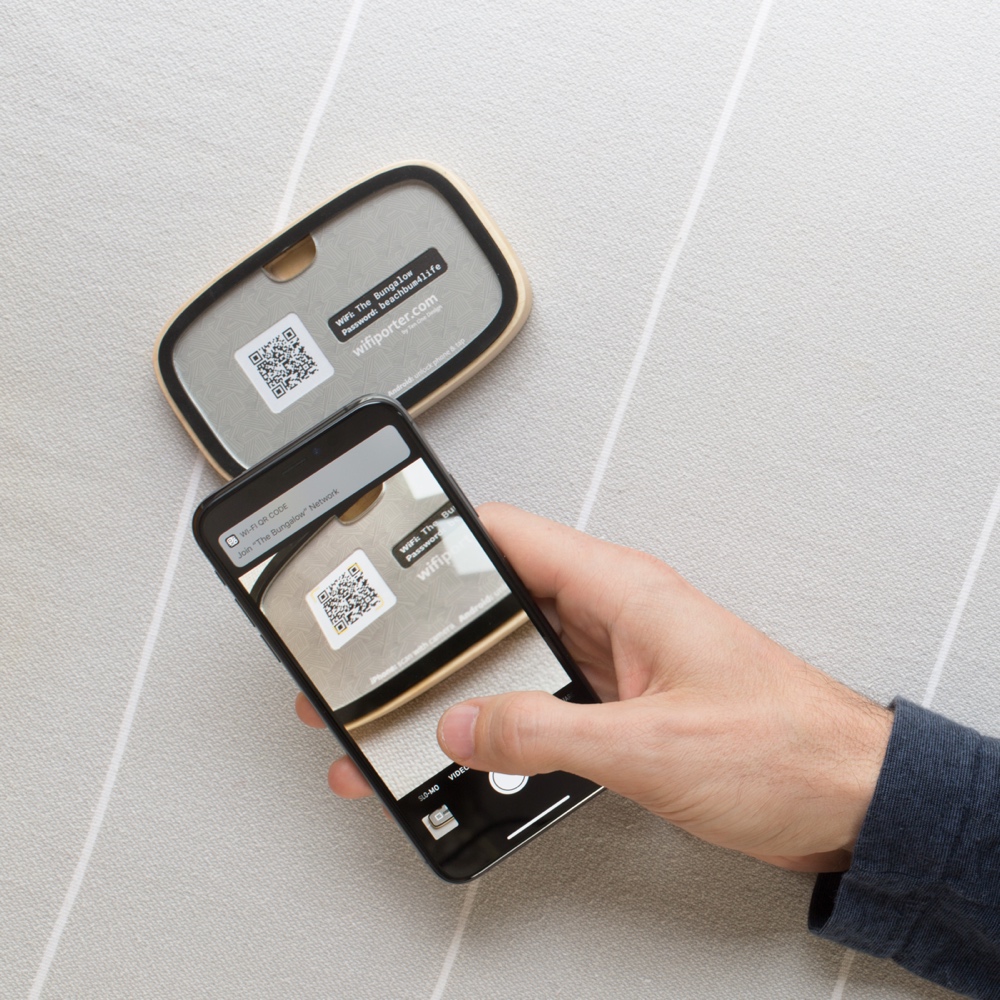 NB: You'll need to set it up using an Android device to take full advantage of the NFC options
It's not particularly expensive and is easy on the eye!
Of course if you'd prefer a more "old school" approach there are several online services you can use to generate a QR code that you can simply print out like this one.