Rotisserie chicken and other meats is delicious, but it's not something that many of us get to do at home.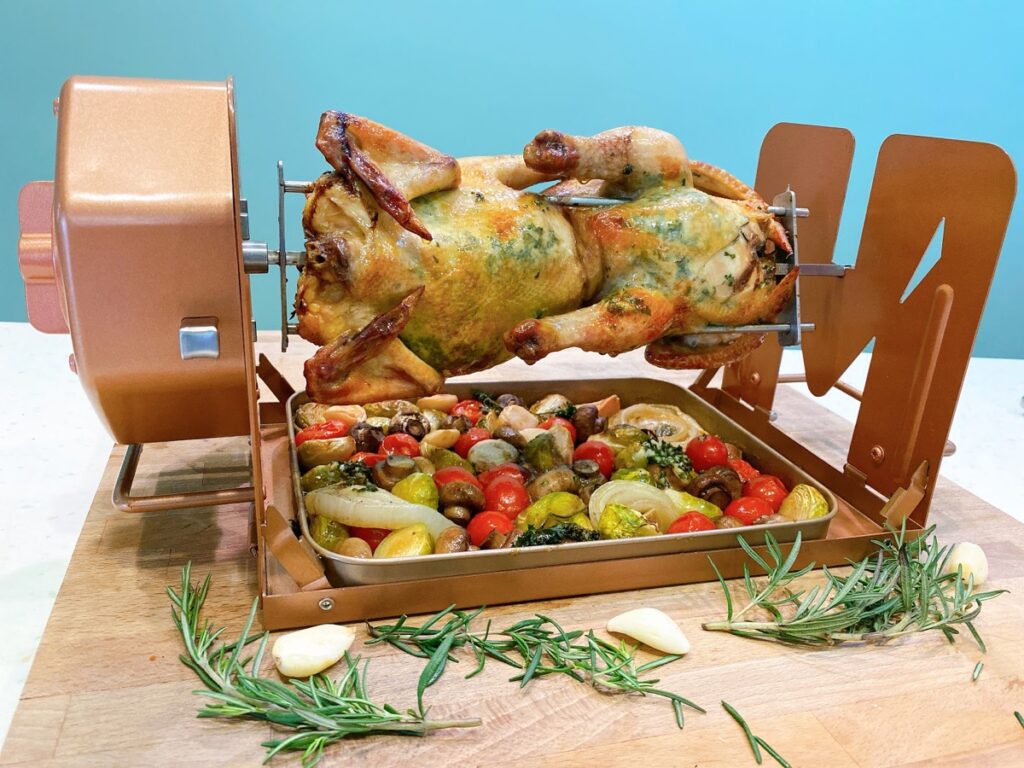 Even if you own a barbecue the normal rotisserie attachments, which include electric motors, cost several hundred euro. It's hard for most of us to justify that expense if you're only going to use it once in a while. Also if you're relying on electricity then you're going to be limited on where you can use it. You'll always need to have some way of plugging it in.
The ROTO-Q 360 might fix all of this, or at least that's what they're hoping:
We have engineered a durable, convenient option for rotisserie chicken. Taking up minimal space, ROTO-Q 360 self-rotating, automating the entire rotisserie process so that all you need to do is set it up, turn it on, and let it do its job. ROTO-Q 360 does not need any power, gas, or fuel to run, so you never need to worry about keeping any tanks filled or charged either.
The retail price they're listing isn't insanely high, but if you back it now you'll be able to get it at a big discount.
Of course it is a Kickstarter project so the timelines often change.
Full details here.
UPDATE:
It's now available via IndieGogo "in demand".