Like a lot of people I've become more than a little fixated with my garden over the last year.
One thing that I have been looking at is garden decorations including gnomes and similar types of ornaments. I've never really understood the attraction with the traditional gnomes, but there's quite a few other options out there. A quick search will find all sorts of humorous and possibly a tad risqué gnomes. Back when ThinkGeek was still around they were selling a nice selection of Star Wars themed garden ornaments that could give your garden a bit of a sci-fi touch. At present I can't find anywhere selling similar, but I'll keep looking.
One good source of weird and wonderful garden tat is Aliexpress, while another is, of course, Etsy.
I haven't found many garden ornaments that I'd want to put in my garden permanently, but how about Jurassic Park meets the average garden gnome?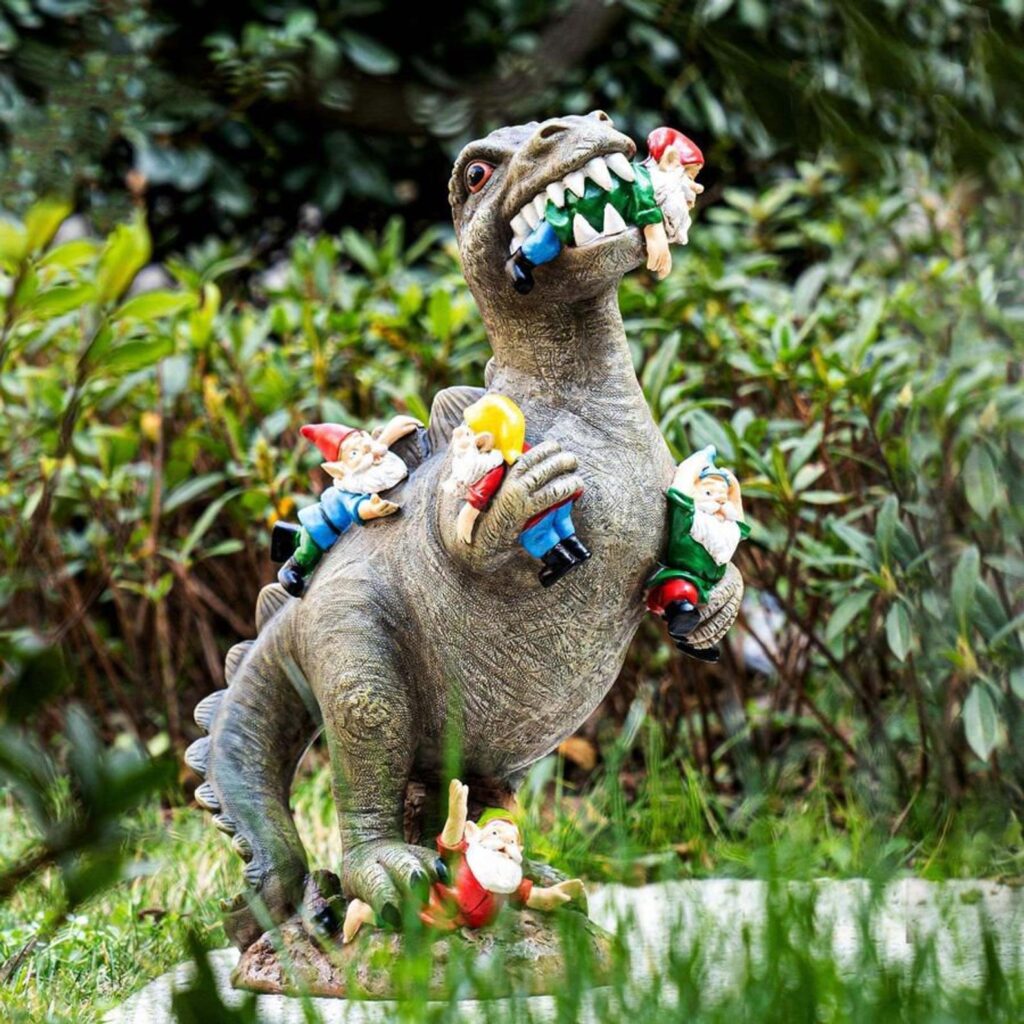 Yes it's silly, but so are garden gnomes to begin with!
You can choose between 15 cm and 30 cm versions of this dinosaur and if you don't like AliExpress you can pay a bit more and get the same one via Etsy or somewhere else.
If anyone knows of a good source for "fun", "quirky" or "alternative" garden ornaments please let me know.