The Wizard of Oz is a classic. As a child I found some of the scenes incredibly scary.
So what about some of the films characters? While we might all remember Dorothy, Scarecrow and Tin Man, the evil witches were the ones that scared us all as children.
The Wicked Witch of the East meets her end when Dorothy's house lands on her and all that's left are her feet sticking out.
If that image doesn't disturb you too much you can now get a salt and pepper set of the witch's feet sticking out from under the house: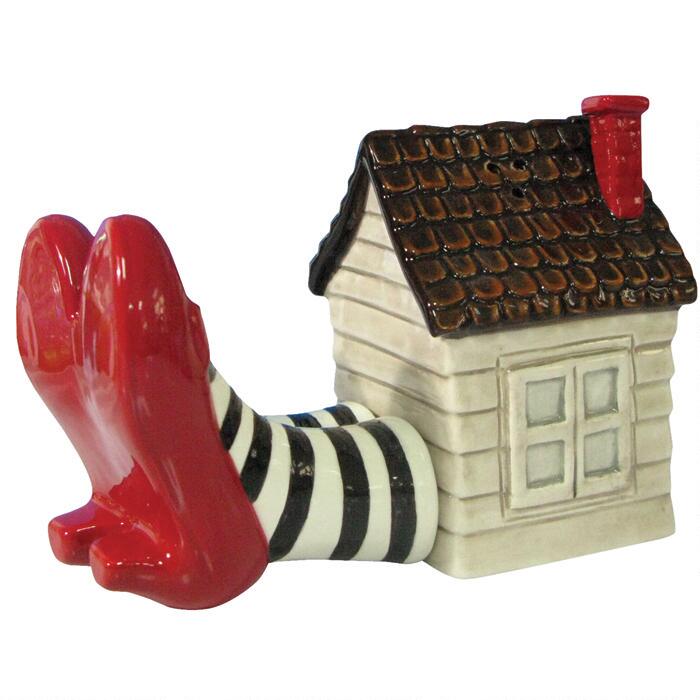 The rather quirky salt and pepper set was on sale from Warner Brothers directly, though they currently appear to be out of stock, so you'll probably be able to get it via eBay.