The Avro Lancaster was one of the RAF's main bombers during the Second World War. If you've got even a passing interest in planes you'll probably know about it.
Most models of bombers are either 1:72 or 1:48 scale. Anything bigger than that starts to become both unwieldy and expensive.
That doesn't mean that kits of planes in 1:32 1:24 and other scales don't exist. They do, but they're just not as common.
Border Model are releasing a 1:32 scale model and it is an absolute beast.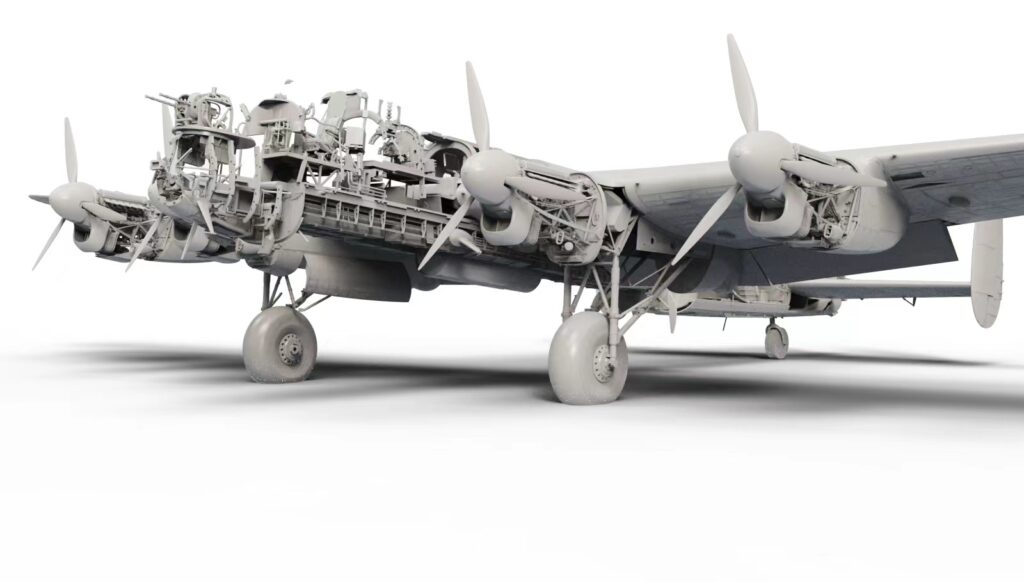 Not only is it big – and boy is it big – but it's also highly detailed, which should result in some interesting assemblies. If it's got a fully detailed cockpit do you really want to close it up and not display it?
So what's the kit like?
Here's an unboxing video:
Of course a kit of that size and detail does not come cheap. Assuming you can find anyone stocking it (or offering pre-orders) it'll run you to around €600 or more.
I'd keep an eye out for online sites in Poland or the Czech Republic selling the kit, as there won't be any import duties to pay if you order from them.
The level of detail though!
(And no, I will not be buying it. I couldn't do it justice)