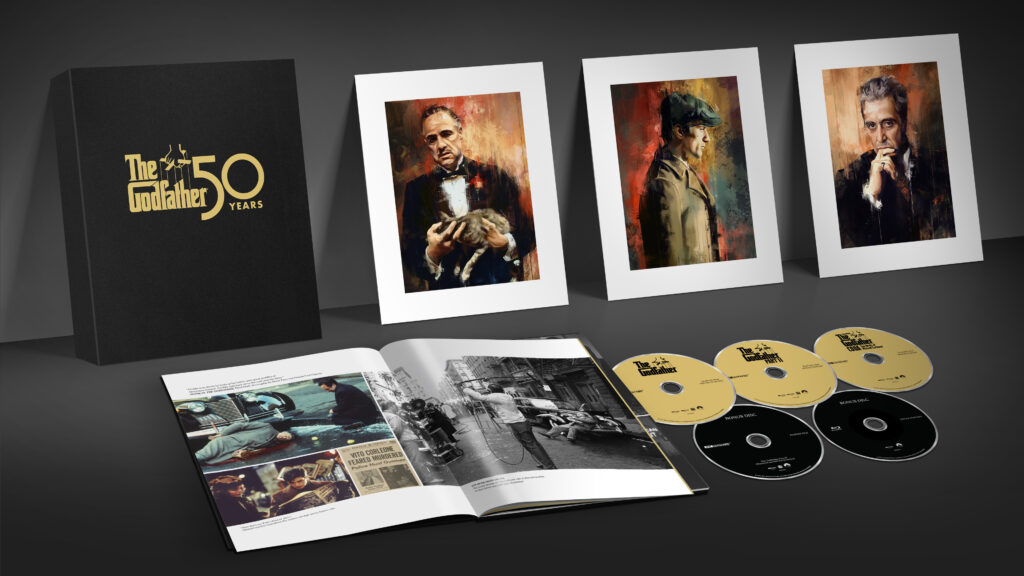 The Godfather was first released in 1972. The film, based on the novel by Mario Puzo, would go on to win multiple Oscars and become one of the iconic films of the 20th century.
Paramount are bringing it back to the big screen over the next couple of months with screenings of all three films at various times in select cinemas.
They're also doing a special edition release of yet another restoration of the film on blu-ray. It looks like a very lavish boxset but it's also at a fairly lavish price point! Of course this time round the film will be available in 4k. Whether it'll really benefit from that treatment or not is debatable – it's not exactly a bright and vivid film to begin with. There's an interesting piece on this here.
Of the three films most people agree that the first is the best, though I've always found the second one to be more interesting in some ways.
The Godfather isn't available to stream for free on any of the main services at the moment, so you'll have to fork out to either rent or buy it. It's a great film though, so worth adding to your collection.